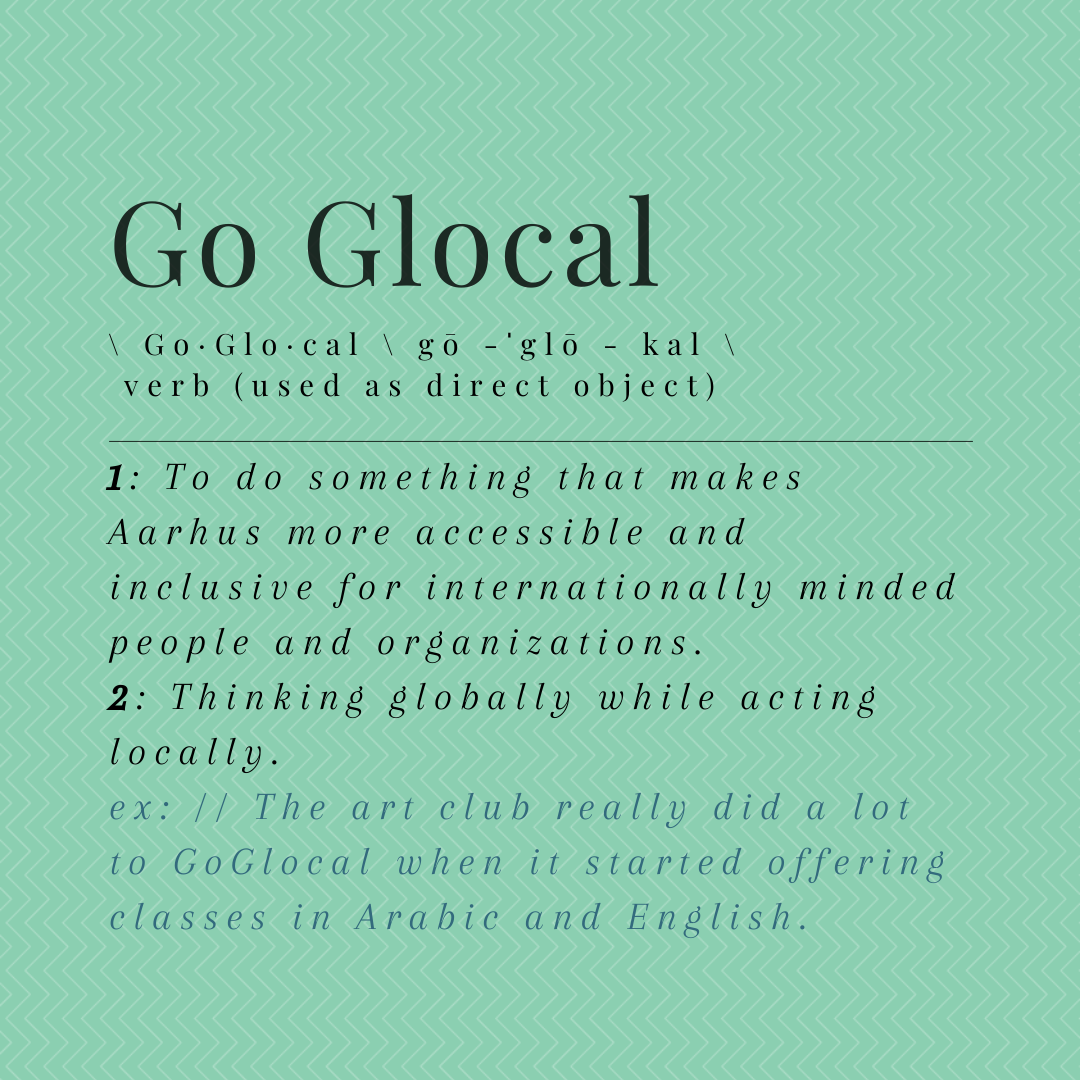 The Best of International Aarhus
GO GLOCAL is a team effort! Therefore, we want YOU to get involved and tell us about your favorite international initiative in Aarhus!
The Best of International Aarhus Award celebrates grassroots organizations, individuals and special events that are helping Aarhus GO GLOCAL by:
Making sure internationals feel welcome in our city
Promoting the internationalization of Aarhus
Improving quality of life for all internationally-minded 'Aarhusianere'
From June 9, until June 14 at 12:00 you can vote for your favourite nominee for the Best of International Aarhus Award. Before casting your vote, we invite you to visit this page to have a full overview of the nominees and their videos.
The 5 initiatives with the most amount of votes will be sent to a jury, who will choose the final winner.