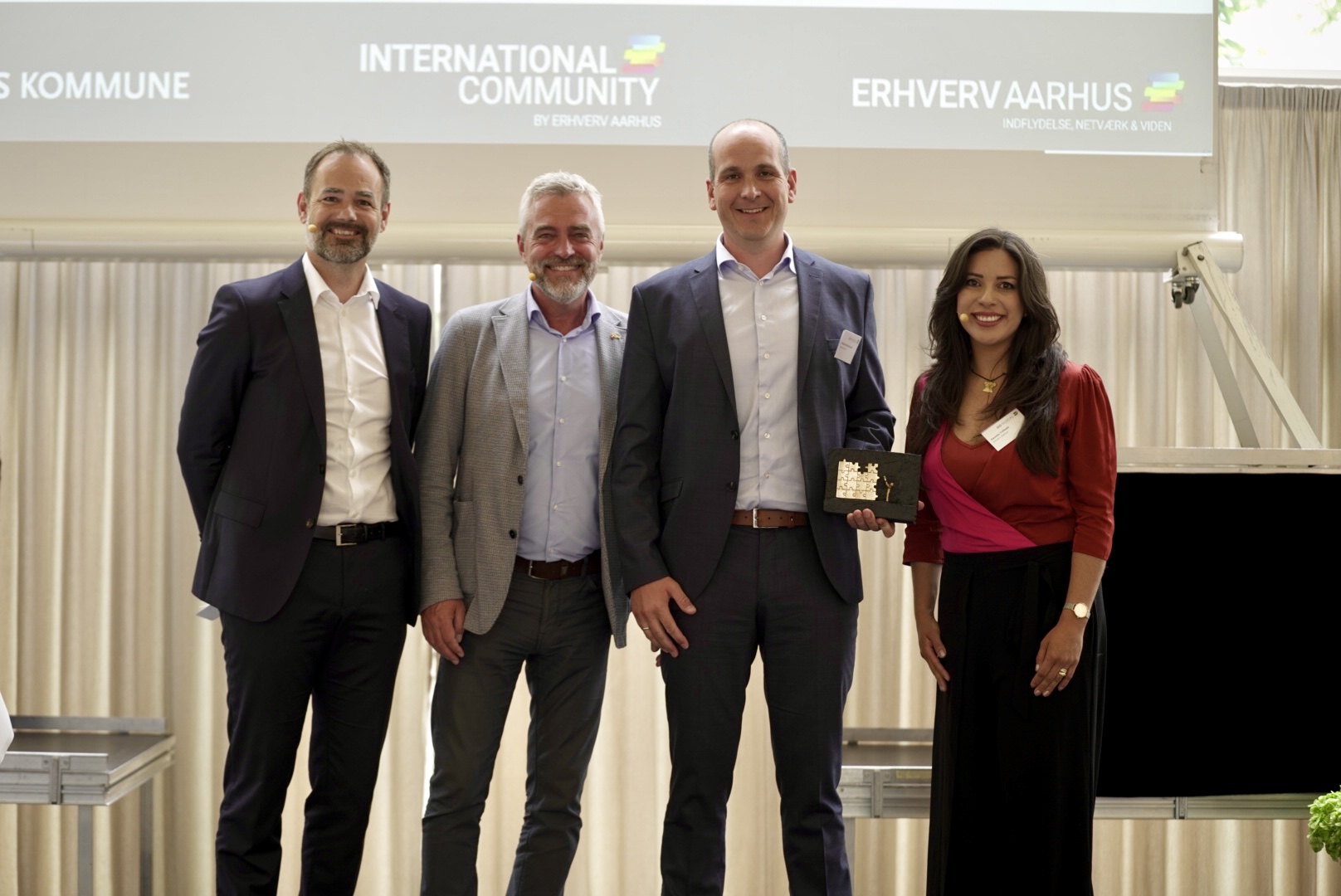 The GO GLOCAL Award
The GO GLOCAL Award distinguishes a company or organization that makes a difference for internationals in Aarhus by:
Providing initiatives that contribute to the internationalization of Aarhus
Focusing on recruiting and retaining international employees and repats
Contributing to the image of Aarhus as an attractive career destination
Leading and inspiring other less experienced companies/organizations to GoGlocal
Promoting integration and diversity
Internationals are any non-Danish citizens (ie. international employee, international student, accompanying non-Danish spouse, non-Danish children, refugee ect.) as well as Danish Repats.
The Nominees for June 2022
Advansor
Cellugy
Destination Aarhus
Headstart
International Day Nursery - Aarhus
ReDI School Aarhus
Stibo Accelerator
The International Employment Unit
Aarhus International School
Aarhus Symphony Orchestra
The winner for the GO GLOCAL Award 2022, Advansor, was selected by an independent jury and announced at the GoGlocal Conference on June 22, 2022.
In 2019, the GO GLOCAL Award was given to FO Aarhus.
The Jury
The jury will elect the winner of the GO GLOCAL Award and will also choose the final winner of the Best Of International Aarhus Award based on a shortlist of 5 initiatives that are selected by the public in online voting.
This jury consists of individuals from the business community and educational institutions in Aarhus. They all have a common belief: Internationalization has a positive effect on Aarhus.

The jury is committed to promoting GO GLOCAL and increasing the internationalization of Aarhus.

The 2022 jury featured:
Sine Riisager, Food & Bio Cluster
Andy Grantham, Business Academy Aarhus
Ahmet Günes, Lead The Talent
Mette Nyberg Hansen, IFF
Thomas Krogh, Enemærke & Petersen
Stinne Bille, Headstart
David Surley, Aarhus Airport
GO GLOCAL is a joint initiative of Erhverv Aarhus/International Community and Aarhus Kommune.